About usedmodular
Description
Ads /

Latest items listed

ASK ME
The camp is currently located in Williston, North Dakota.  It was only used for a brief period of time and was only half occupied before the operation was shut ...
436 total views, 1 today

ASK ME
JUST RELEASED! 2160 beds 15 dorms Jack and Jill-  3 story units (112 beds each) 2 Executive Dorms – 3 story units (72 beds each) 8 X 42 Person dorms (Jac...
1043 total views, 0 today

160 Man "Turnkey" Man Camp For Sale- Located in SW Texas In Excellent condition- Buyer will need to De-commission and transport from site 20 Bui...
569 total views, 2 today

FREE
This is a Sample Ad. You can list your used modulars now here for free for 30 days.
454 total views, 3 today

Attention U.S. Investors: Turnkey 386 Bed Open Camp located in Fort McMurray Canada VIEW VIDEO HERE Close to many gas and oil facilities such as ConocoPh...
531 total views, 1 today
Posts /

Recent blog posts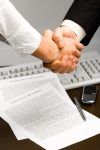 Are there any Benefits to using a Modular Broker? First, what is a modular broker?  They are professional Companies or people who dedicate their time sourcing, securing and selling both new and used modulars. These professionals usually have many years experience in the field and most importantly, have an extensive base of suppliers, industry contacts  […]
1664 total views, 2 today

Some suggestions when creating your listing… When you create a listing, it's in your best interest to provide as much detail about the modular unit(s) as possible. The more information you provide the better chance you have it will sell. Here are some things you will want to keep in mind when creating an new […]
2281 total views, 1 today

 Used Modulars is the first of it's kind in the U.S. Welcome to Used Modulars USA and thank you for taking the time to visit our site. This is the first classified ad's site dedicated to used modulars across U.S. We are just getting started and are focused on building up new users every day. […]
4730 total views, 0 today